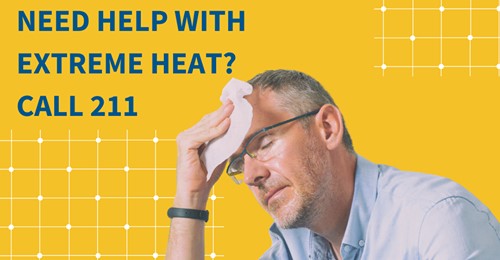 With high temperatures forecast for the coming week, Placer County Public Health is encouraging residents to avoid prolonged exposure to the heat and take proactive measures to prevent heat-related illness.
Residents should seek medical attention if they experience rapid, strong pulses; feel delirious; or have a body temperature above 102 degrees.
To help beat the heat residents should:
* Stay hydrated by regularly drinking water or other nonalcoholic beverages;
* Use home air conditioners;
* Use portable electric fans to exhaust hot air from rooms and draw in cooler air;
* Take cool baths or showers or use cool compresses to prevent overheating;
* Minimize direct exposure to the sun;
* Eat light, cool, easy-to-digest foods such as fruit and salads;
* Wear loose-fitting, light-colored clothes, as well as wide-brimmed hats to protect the face and neck;
* Wear sunglasses that provide 100% UVA and UVB protection;
* Apply sunscreen liberally before going outdoors;
* Check on older, sick or frail people who may need help responding to the heat;
* Know the symptoms of excessive heat exposure. Heat-related illnesses include cramps, exhaustion and heat stroke. Warning signs can include heavy sweating, muscle cramps, weakness, headaches, nausea, vomiting, paleness and dizziness;
* Avoid leaving children or pets alone in cars for any amount of time; and
* Do not exercise outdoors during the hottest parts of the day.
Reach out if you need support or services:
PHONE: Dial 2-1-1 (or 1-833-DIAL211; for TTY: 1-844-521-6697) to speak with a call specialist. Language interpretation is available.
TEXT: Text your zip code to 898211. Your text plan's rates will apply.
ONLINE: Visit
211Placer.org
to access an online searchable database and to chat with or email specialists.