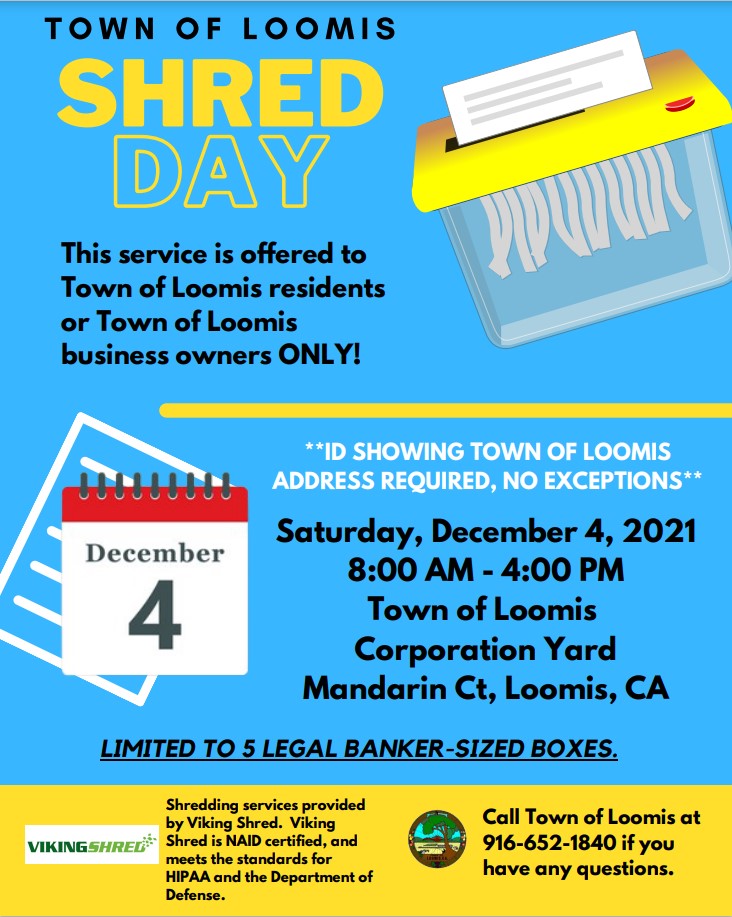 The Town of  Loomis will hold a Shred Day on Saturday, December 4, 2021 form 8:00am to 4:00pm at the Town of Loomis Corporation Yard located at Mandarin Ct, Loomis, CA.
This service is for Town of Loomis residents or Town of Loomis business owners only.
Limited to 5 legal banker-sized boxes.